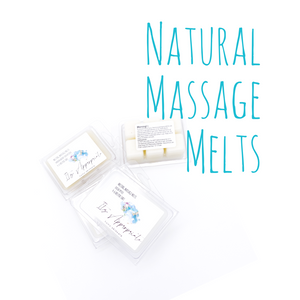 USE DISCOUNT CODE: MELT when checking out
All natural Soy and Shea Butter Tart Wax candles made to work with any electric  burner or candle warmer. Each clamshell has total of 6 blocks that has  4-6 hr long lasting clean burn each. 

All essential blended aromantic scenters tarts.
 These melts will light any environments surroundings especially for the muscles that are need deep tissue massaging. 


Safe to the Skin just as the fan blowing aroma into the wind!